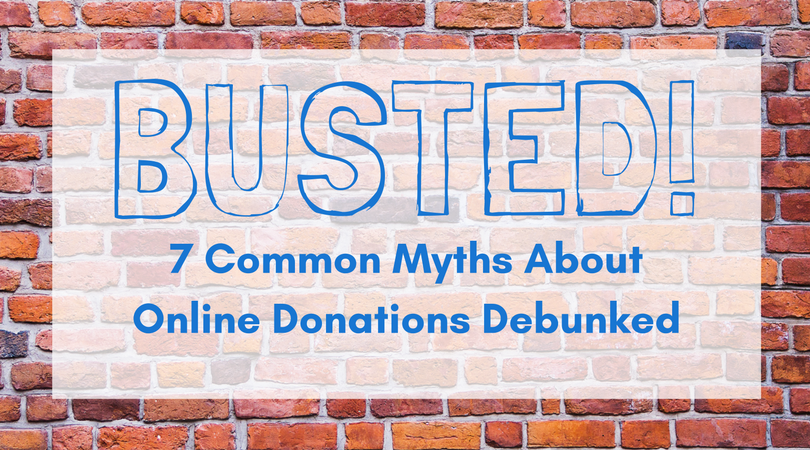 From the moment we check our email each morning to powering down our tablets at night, it often feels as though technology has taken center stage in virtually every aspect of our lives. The nonprofit community is no exception to this paradigm shift. Every year, more and more people opt to give to their favorite nonprofit though online donations.
In 2016, for example, over 7.2% of all donations were made online. According to the 2016 Charitable Giving Report, Giving Tuesday donations online grew by 20%. Yet, despite evidence to the contrary, myths about online donations continue to exist.
Today, we're going to debunk some of the most common myths about online fundraising and donations.