Social media is a fantastic tool to connect with your community, potential donors, and other organizations. If you're unfamiliar with platforms like LinkedIn, Facebook, Instagram, or Twitter, just to name a few, don't be afraid! Implementing a few simple tips can ensure your team's success with no time wasted.
Investing a few hours a week or a month, depending on your goals, can generate extremely positive outcomes. Here are our suggestions on how to optimize your time, resources, and bandwidth when you're venturing into social media.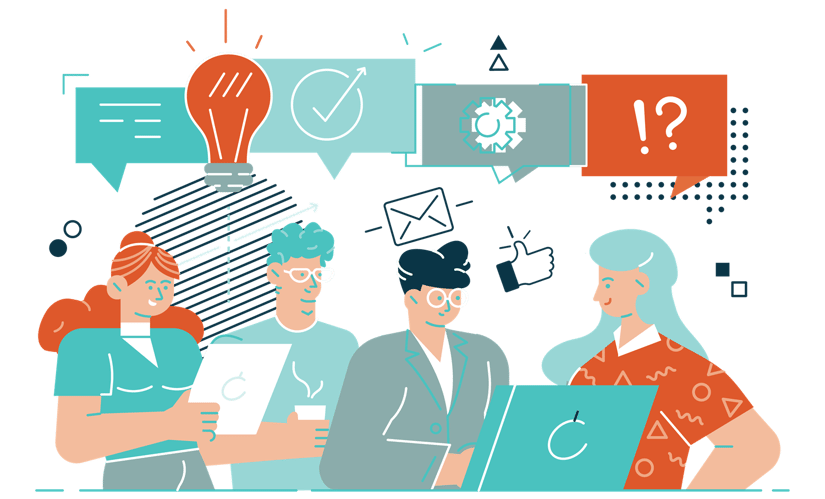 1. A Strategy
First and foremost, you'll already be successful if you enter your social media journey with a strategy in mind. This should include things like determining who on your team is working on social media, what platforms you want to exist on, how much time can be dedicated to social media, and how to integrate it with your donation pages, websites and more. Creating a plan with your team, or even just for yourself, is a sure-fire way of having a barometer for success.
Think about the skills you and everyone on your team has. If you have a volunteer who happens to be really active on TikTok or a coworker who is in a lot of community Facebook groups, don't be afraid to work that into your strategy. At the same time, consider who you're trying to reach and what their demographics are.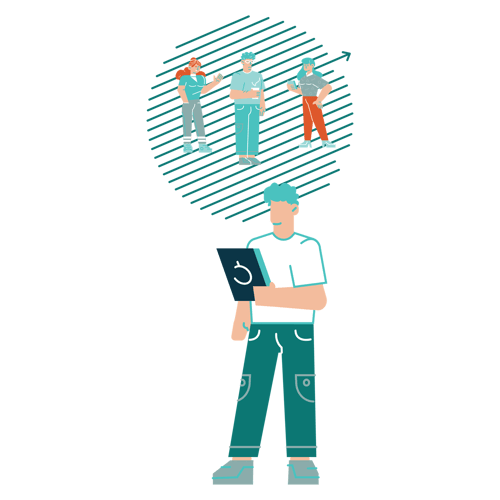 2. Knowing Your Demographic
What's your goal when using social media? This should be determined when you have your strategy session, and you decide who you're trying to reach. Is your goal to target potential donors or promote peer-to-peer campaigns? Is it to increase your number of volunteers? Think about the type of people who usually fill those roles and what social media platforms they might use. Each social platform tends to skew to an age demographic so do be conscious of that, but don't be fooled into thinking only young people are on social. According to Pew Research, 72% of adults use at least one social platform.
Nonprofits have the most success promoting their fundraising campaigns and events using apps like Facebook, Instagram, and Twitter to increase outreach, share information about upcoming events, and to gain donations, but experimenting with other platforms is encouraged! If you have the time, exploring is always positive.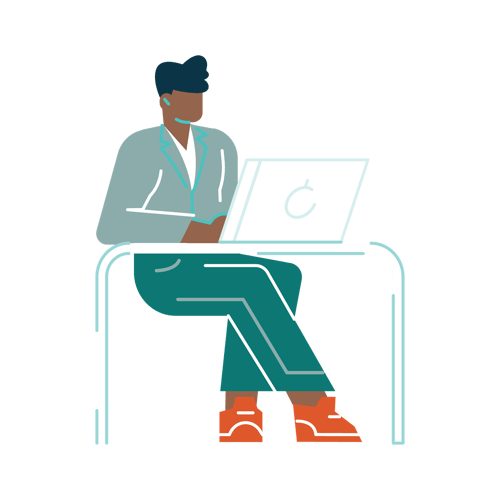 3. Consistency
Once you've come up with your goals, your target demographic, and your bandwidth to post, maintaining that strategy is essential to seeing results. Posting monthly is the minimum to keep your pages looking active, but best practices tell us that the more you post, the more success you will achieve. Come up with a schedule that works for you and your staff and stick to it. There's no harm in skipping a day, or posting on a Monday + Wednesday one week even though your scheduled days are Tuesday + Thursday, but don't make straying from your strategy a habit.
These social media platforms thrive on keeping people on their sites and in their apps. Their algorithms are built to boost posts that are more engaging and pages that are more active. Keep this in mind when you're working on your strategy and creating a schedule you can be consistent with.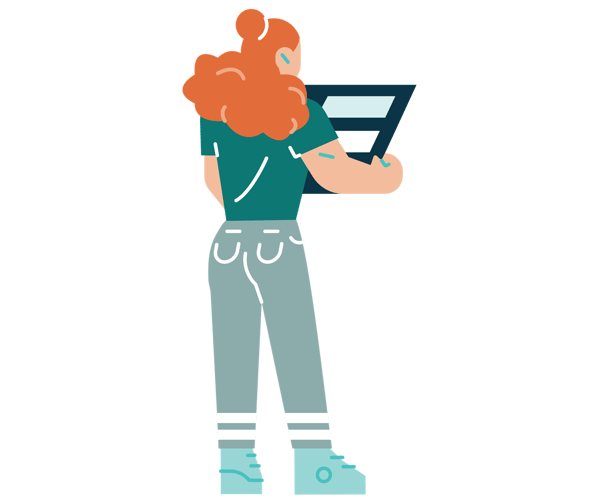 4. Understanding Each Platform
It's important to have a basic understanding of each platform that you're working on. Knowing the demographics of folks who use these platforms is a great start, but informing yourself on key features will help you understand how to make these platforms work for you. Facebook Groups are a common way to tap into the community aspect of the platform. Instagram Stories are a key feature for raising money and mutual aid campaigns. Twitter is great for capitalizing on trending topics that might be relevant to your cause. These aren't hard and fast rules, just ways to tap into each platform's ultimate potential.
5. Branding Guidelines
After you determine your goals, schedule, and know what platforms you want to use, coming up with a branding guideline is a great way to know what to post and how to post it. You want to determine what your nonprofit should look and sound like online. If you already have a website, it's a good idea to use the same guidelines on your social media when it comes to tone, colors, and images.
Having a consistent voice and aesthetic will keep your nonprofit looking recognizable no matter where someone comes across it. Think about choosing a handful of colors and just few fonts to use on your graphics. Keeping your posts looking as professional as possible will only help your success rate and with a few simple, free tools, it's easier to do than ever.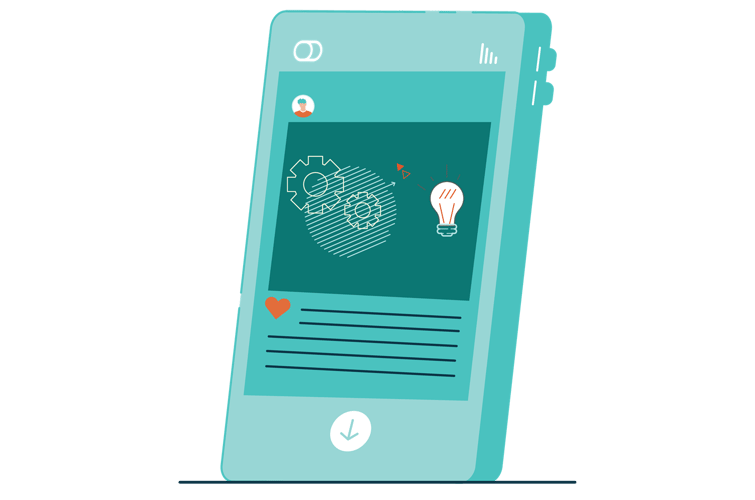 6. Professional Looking Imagery
After you've created a branding guideline that includes colors, fonts, and a general rule for tone of voice, you're ready to start making graphics for your posts! This part may feel scary because your experience isn't in graphic design. Don't worry—there are so many free resources you can use to create amazing and eye-catching graphics to post on social media.
Canva is a great free resource to start with. It has a wide variety of fonts, colors, and premade templates to get you started. Even better, there is a branding function right inside of Canva so you can save your specific color and font choices and never forget what they are. Canva can be used on your phone and on a desktop so it's easy to access on any device.
Adding photos to these graphics is also another way to grab your audience's attention. If you don't have a photographer at your disposal, no worries, use some stock photo sites like Unsplash.com or Stocksnap.io, just be sure to read their rules on sharing and attribution.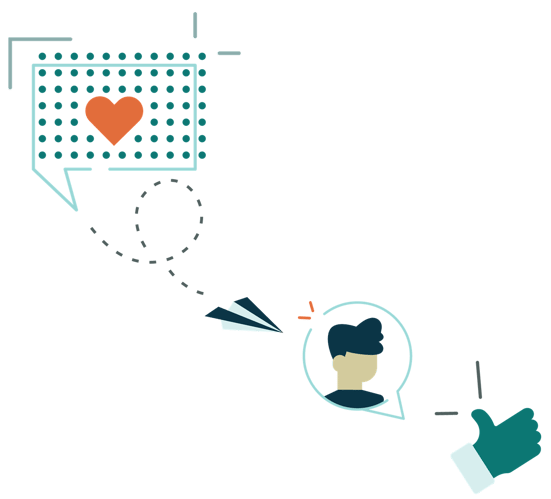 7. A Visual Story
Each post is a way to tell your nonprofit's story and visuals are the first thing people see when they find your social pages. If you want to tell the story of a group of happy people benefiting from an outstanding community program, be sure your visuals include bright, positive colors and smiling faces. It's also essential that your visuals reflect the community you're working with or representing.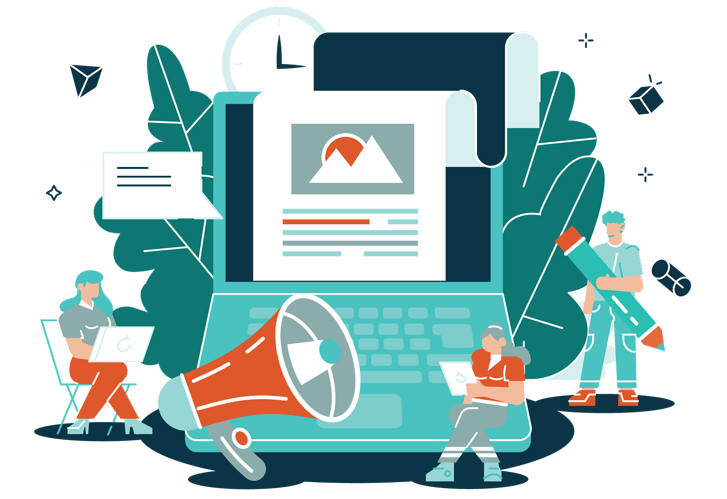 8. Well-Written Copy
To go with these great graphics and photos, you should create well thought out text, also known as copy, that accompanies your images. Whether it's text on your graphics, your tweets, or the captions under a photo, be sure to write copy that is easy to understand, concise, and uses terminology your target audience can understand. Avoid things like acronyms, abbreviations, and run on sentences. Your message will be a lot more effective if your audience can make it all the way through the text. Try having a teammate proofread or read the text aloud to ensure it's easy to understand.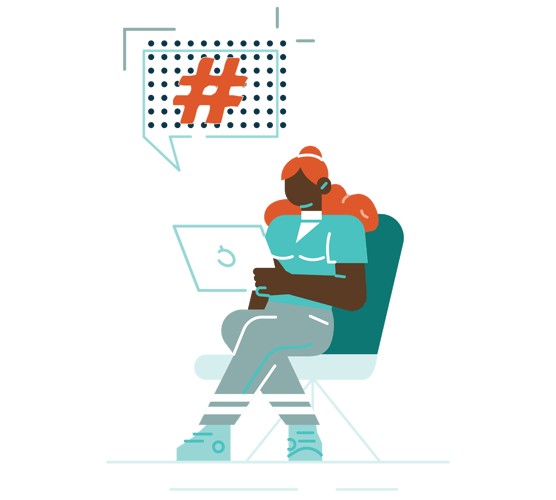 9. Hashtags
Hashtags are another thing that seems like a mystery when you're first embarking upon social media usage. The two most important ways to use hashtags are for awareness and brand recognition. When it comes to awareness, find hashtags already being used that you can use too. By using existing hashtags, your posts will be shown to individuals who already look up that specific content or hashtag regularly. For instance, your post including #IceBucketChallenge will show up on a feed with posts from other folks using the same hashtag and there will be many since it's a preexisting hashtag. Search similar organizations, local community pages, and anything that is relevant to your nonprofit for some ideas.
Once you have your awareness hashtags, come up with one or two hashtags that are specific to your nonprofit organization or to the campaign you're currently working on. It's okay to create a new hashtag for new campaigns or events like #ArrevaFunRun, if you're promoting a peer-to-peer or other fundraising campaign, but keep your general organization hashtag the same on every post. Keep a list of these hashtags handy and try to fit at least 10 in every post you publish on Instagram. You can do less, closer to three to five, on platforms like LinkedIn, Facebook, or Twitter.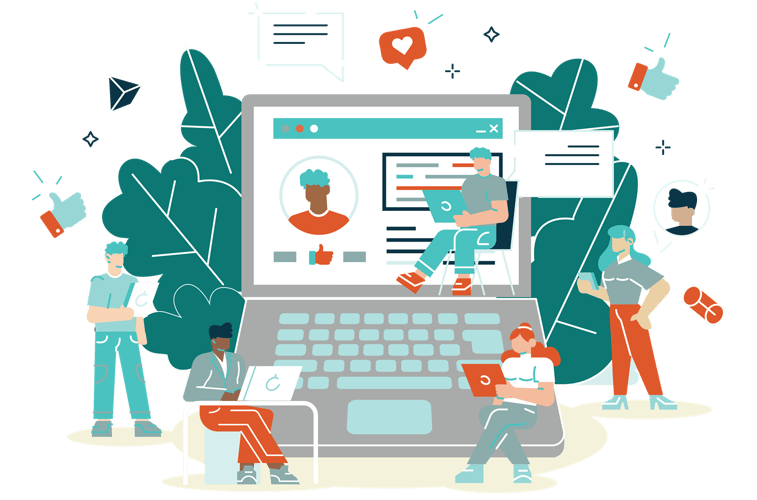 10. Engaging With Your Community
Remember how we talked about the creators of these platforms and their goal to keep engagement high? Part of that is up to you. Make sure you're engaging with your followers, with pages similar to your nonprofit, and with folks who follow those pages who might be in your target audience. Answering direct messages, or DMs as they are called, and responding to comments is a key function of social media engagement. Get involved and stay connected!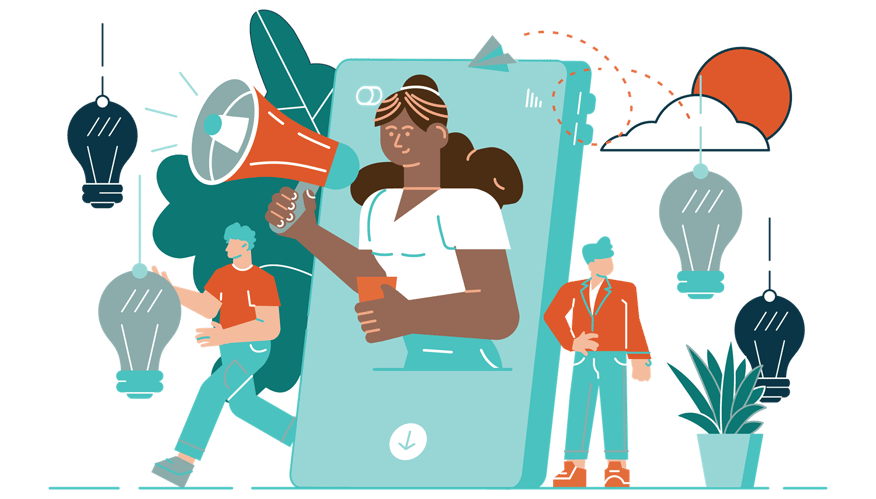 11. Reaching Out to Your Existing Network
Now that you've got a professional looking page where you're telling great stories with an engaged audience—it's time to invite your current network to join in. Start informing your board members, donors, volunteers, and staff that you're on social media. If you're using a donor relationship management solution like, ExceedFurther, Arreva's All-In-One, Digital Fundraising and Donor Relationship Management software, you can create an email template for your staff to use that contains your social media handles or links right at the bottom. Don't be afraid to send a note out to contacts announcing your presence on social or add it to your next newsletter.
When you're running fundraising campaigns, and looking for creative ways to engage donors, utilizing your existing network is essential. Encouraging the fundraisers participating in your peer-to-peer campaigns to share on social media, is one way you can amplify the reach of your cause, your brand, and your social media channels all at the same time. Creating your own social media posts to promote these fundraisers shows just how easy it is to share on their social channels! Sharing leaderboards, thermometers, and other visual aspects of fundraising campaigns on social media is a great way to share the results and give special shout outs to all of those involved in the event.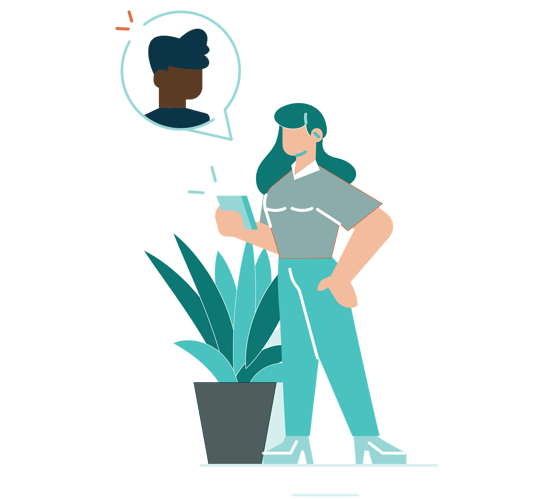 12. Being Personal
You've got this! You know everything there is to creating a successful presence on social media. The last thing we want you to keep in mind is to stay personal. Remember what your nonprofit is all about. Infuse that mission into your social pages and you'll never lose sight of success because you'll continue to make a difference, now just on a new medium.
Looking to expand your fundraising network on social media? Get started with peer-to-peer fundraising today!
Don't forget to subscribe below and follow us on social for more helpful tips like these. We can't wait to see you there! Follow us on LinkedIn, Facebook, Instagram, and Twitter! Score your nonprofit's social media presence by clicking here.