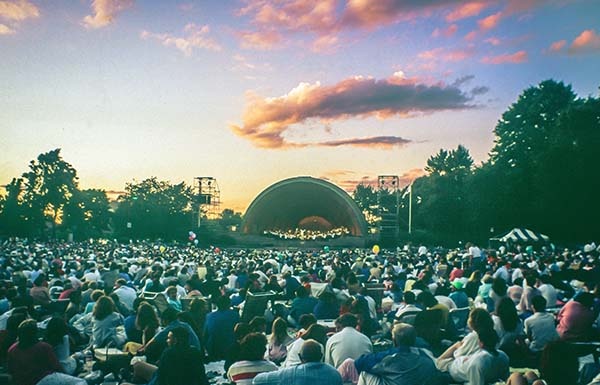 A great fundraiser takes a lot of planning. The bigger the event, the more complex the organization behind the scenes, but you don't have to throw the party of the century to have a successful fundraising event. The key to event planning for nonprofit organizations is proper planning followed up with strategic execution that eventually brings in more supporters and thus, more funds, to your organization. Here are our 6 steps any nonprofit can take to have a well-organized event:
1. Set Your Fundraising Goals
Depending on your organization's needs, your fundraising goal will vary. Make sure your goal is specific and measurable and be sure that any steps you take moving forward contribute directly to that goal. Be realistic about your goal up front, as it will become an important guide for you throughout the planning and execution of your event. This will help you to stay on track when deciding on an event venue, ticket price, and guest list.

Remember to define a realistic budget to facilitate the needs of your event in addition to setting your fundraising goals. Consider breaking that budget down to incorporate estimates from sponsorships, ticket sales, and projected net funds raised at event completion.
2. Choose Your Event
Once you have determined what your financial goals are, you can shape the strategy of your event. This includes defining the type of event you'll be hosting, inviting the appropriate audience, and deciding on a theme for your event.

For example, if you choose to host a black-tie gala, you would target the donors that have a history of high-value donations and could therefore afford the price of a ticket to a more exclusive event. In contrast, if you have a 5K run/walk, you would charge considerably less for registration, but you could invest a broader range of constituents.
3. Court Sponsors
Once you've decided on an event and you set your budget, you can align with sponsors that can help to pay for event-related expenses in exchange for marketing exposure later down the line. Partnering with brands and business sponsors saves your organization money and resources, and you'd be surprised at the number of businesses of all sizes who are willing to contribute in-kind donations. Just remember to always thank your supporters regardless of their contribution amount.
4. Design a Dynamic Experience
Remember the importance of combining an impressive venue with experienced and helpful staff—volunteer or paid—that will create a cohesive and enjoyable experience for your event guests. That experience begins with the event invitation, so make sure that you include compelling messaging, a sense of urgency, and incentives for guests to purchase tickets early! You can garner even more exposure for your organization and your event by encouraging invitees to spread the word to like-minded friends and family members.
5. Promote Your Event
Once you've decided on a venue and curated your guest list, it's time to get the word out and amplify your event. This involves face-to-face interactions with your immediate local community, leaving informational flyers or sending email reminders, and using strategic social media posts to deliver important information leading up to your event. The more outlets you utilize to deliver your message, the more potential you have to grow your supporter base and raise more money for your organization.
6. Review Your Results and Cultivate Relationships
Exhale – you did it! After your event has wrapped up, it's time to tally up final costs, funds raised, and assess elements that worked and those that didn't. Use your findings to help guide your next event—everything from online over offline signup, donations from existing versus new constituents, and promotional successes. If you haven't already, this is when you'll need to thank your supporters and connect with new donors.
You can make planning your next event even easier by using event management software, which can help you create invitations, monitor RSVPs, reach out to donors, and generate useful data to make event promotion a breeze.