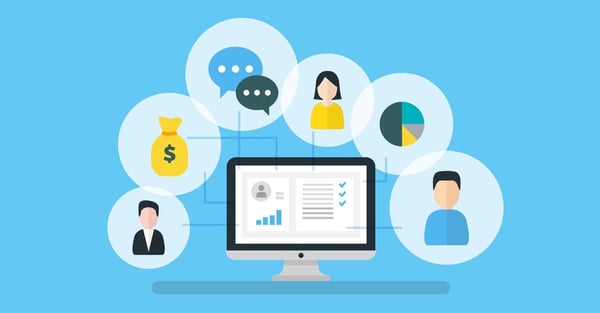 Moves management is a useful fundraising model that can be utilized to identify, cultivate, and steward major donors. Consider these three strategies that effectively use moves management increase donations and maintain strong relationships with major donors.
Segment your prospects
One of the most efficient moves management fundraising strategies is segmenting your prospects into groups. The criteria for dividing the groups should be the same criteria that inform your campaigns and drive your moves,
such as demographic data, history with your organization (e.g., newsletter subscription), interests and hobbies, and giving history data (RFM analysis). This strategy allows you to tailor your moves (formal vs. informal, in-person vs. online, frequent vs. infrequent outreach), effectively establish a connection between your organization's cause and the prospect's values, as well as ask for the best type of gift at the right time.
If, for example, you have a segment of prospects who are over 50 years of age and made at least one donation over $1,000 in the last two years, you might decide to send them personalized direct mailings inviting them to one-on-one lunches with the executive director, a facilities tour, or a fundraising banquet.
Assign prospect leaders
There shouldn't be one person responsible for interacting with all prospects. Assign staff members to lead different prospects or prospect groups. They would be responsible for updating information in your donor database, tracking and measuring progress throughout the moves management stages, sending appropriate communications, cultivating the relationship based on the prospects' preferences, connecting the prospect(s) to the right people (e.g. the Executive Director or someone on the Board) and stewardship moves (e.g., thank you letters). Be strategic as you assign prospect leaders—figure out who has the right strengths and skillset for converting this prospect or prospect group and building strong relationships with them.
Get your board members involved
Your board members are great fundraising resources within the moves management process because they're passionate supporters and have inside knowledge about your organization. Schedule a meeting with board members (or attend their next board meeting) to communicate your goals for moves management and ask them to suggest people in their networks as prospects.
Once you've compiled a list of prospects, segmented them into groups, and solidified your strategy, schedule another meeting with your board members. Present your strategy and determine how they can support your moves management. Which board members can meet with prospects for lunches or coffee, provide useful information about their peers (e.g., other community involvement, interests, and family life), or facilitate introductions between the prospects and prospect leaders? This will allow you to further refine your moves management process and engage your board members at different stages of the cycle.