So, you're launching a capital campaign for your nonprofit organization. Congratulations! This means that you're working to raise money for some big changes that will benefit your organization and further your mission. It's an exciting time that will likely result in great success, but to achieve your goals, you need take time to be sure you've developed your goals to the point of absolute clarity.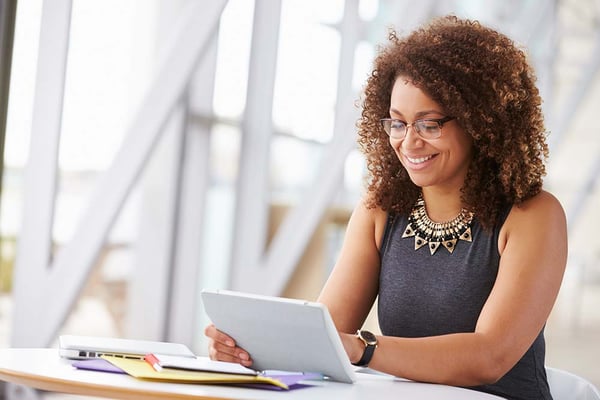 Before putting pen to paper or fingers to keyboard, it is imperative to develop a realistic set of goals that you'd like to achieve with this capital campaign. Remember that the best goals aren't set in a vacuum; don't set your goals alone.
Instead, rely on your colleagues and collaborate with fellow leadership at your nonprofit who have a key understanding of your organization's mission to come up with those goals. Here are some helpful tips for setting goals for your campaign.
Determine What You are Funding
Will your campaign cover construction and building upkeep costs? Are you increasing staffing or employee benefits? Do you have upcoming legal fees or administrative expenses in the foreseeable future? Come up with a clear list of your organization's needs before coming up with a goal number—this is the time to write down all your greatest goals for your organization to fully understand the scope of what your campaign will need to raise for a successful outcome.
Examine the Goals from an Third-Party Perspective
Imagine your planned enhancement through the eyes of someone who directly benefits from your organization. How will this development enhance their experience? Your capital campaign is more than a new building or additional staffing—it's your organization's ability to reach more individuals and make a greater overall impact.
Consider All the Costs of Your Campaign
Yes, it's true that the bulk of the funds raised will directly cover what you can touch and see upon completion, but there are additional expenses it's important to consider when outlining your goals. Think about ongoing, developmental, and up-front expenses that may occur through the duration of your capital campaign to help prevent any financial hiccups or speed bumps along the way.
Let Software Enhance Your Planning
Your capital campaign's success relies on your current knowledge of your donor base and constituents. Using a donor management software that has features and/or applications to help to gather and analyze gift histories will help you develop a more accurate of a gift range chart that is neither too timid nor too ambitious, which in turn can influence your campaign goals.
Regardless of your end goal, it is important to visualize a realistic goal to achieve success for your organization before you begin planning the actual campaign strategy. Outlining specific needs and potential road blocks can help to predict any pitfalls so you can reroute without lost funds or time—and as we know time and funds are the two most valuable resources to any nonprofit organization.