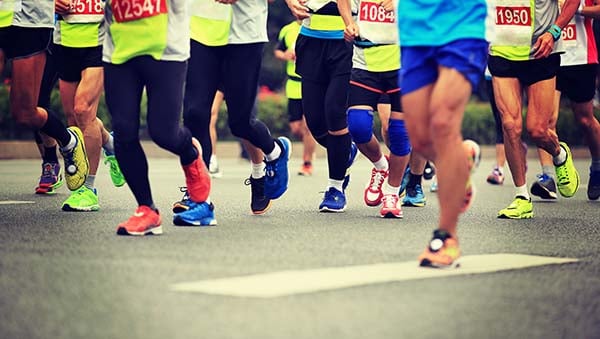 Whether you're planning your first event or you're a seasoned vet, it's important to choose an event format that will most strongly impact your organization's bottom line and achieve maximum ROI. You've probably come to realize that there are a handful of fundraising event formats that deliver successful results when executed properly.
We've listed some of the most successful charity events to help you decide which is the best fit for your organization's goals and objectives:
Silent Auction
A silent auction is a great option for nearly every type of organization, since they are a versatile format that can be adapted to a more formal or casual event and can be incorporated into another event as a supplemental fundraising opportunity. Plus, if you stack your guest list strategically, a bidding war could easily push you past your fundraising goals.
Black Tie Gala
Some donors prefer to be wined and dined when committing their dollars to a fundraising event. If that is the case for your constituents, then a black-tie gala is just the charity event for you! The formality of a gala tends to draw larger donations and gives you a chance to bring in speakers or celebrity supporters to further engagement during a sit-down dinner.
5k Race or Walkathon
Everyone loves a good reason to get out and hit the pavement, and when you pair fitness with fundraising, you're as good as gold! These types of charity events tend to draw massive participation simply through word of mouth and team organization—people are prone to bragging about their athletic accomplishments, so why not take advantage of all the social sharing that will come with event registration?
Concert
If you've got the staff and organization in place to coordinate multiple vendors and performers, consider hosting a concert as your charity fundraising event. Use your connections in your community to contact local artists and performers to join your cause, then invite them to amplify the message to their own social networks and supporters. You can also approach venues and promoters to be the benefitting nonprofit at an already-established upcoming concert.
Car Wash
Sometimes, simplicity is a fundraising event's secret weapon. A car wash might seem like a strange idea, but consider this: aside from sponges, soap, and a few buckets, your investment is low, and your potential profit is at a maximum. Not to mention, you've got a brand new qualified audience with every red light.
Whatever you do, don't feel overwhelmed by the multitude of event formats out there. Your ultimate goal is to align your nonprofit organization with an event that will maximize contributions and draw in existing supporters while drawing in new constituents.