Your annual report shows volunteers, donors, and prospects alike just how great of an impact your nonprofit has had in the past year. It reassures those involved with your organization that their donations and hard work have paid off, and it can convince potential donors that you stand for a cause worth contributing to. This is your chance to show off!
We've gathered seven of the best nonprofit annual reports from 2017 to inspire you. From human services to the arts, these examples cover the best annual reports of varying nonprofit industries and give you some great examples of just how beautiful and informational your annual report can be.
The Jewish Federation of South Palm Beach County designed a modern and fun annual report. The consistent geometric visuals and on-brand color palate make the information easy to follow. Even the photos, which highlight members of the community and those who have benefited from the Federation's programs, are edited to fit in with the angular graphics.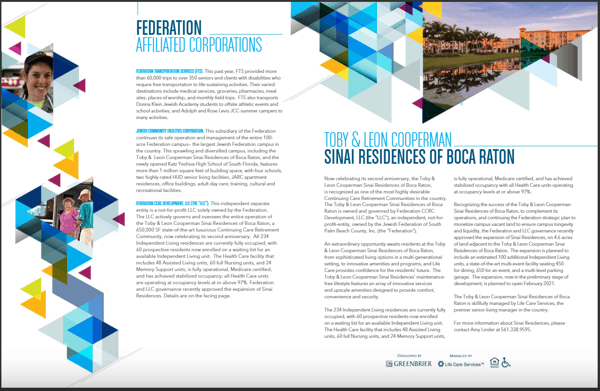 Photo courtesy of the Jewish Federation of South Palm Beach County.

Earthjustice blends photos and infographics seamlessly. This not only makes the annual report fun to read, but also represents just how intertwined the facts and statistics are with the real-world impact of Earthjustice. The image below is a great example of the melding of graphic and photo, and I encourage you to look through the whole thing. Every page is a beautiful visual that complements the extensive information about Earthjustice's efforts to preserve our environment.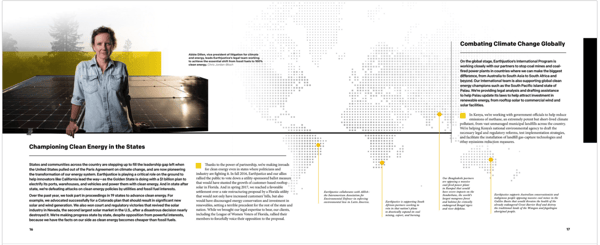 Photo courtesy of Earthjustice.
Art Corps created a visually strong 2017 annual report using a stark contrast between black and white photos and their signature red text. The boldness of their report reflects how they embolden artists every day, creating an aesthetic representation of their mission. The simple color palate and layout let the photos and graphics shine while making the information itself easy to follow.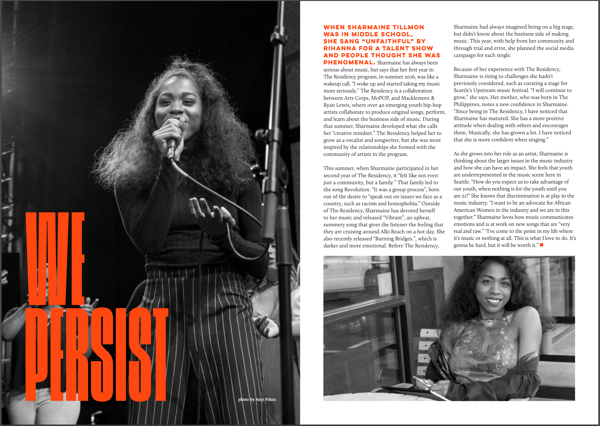 Photo courtesy of Arts Corps.
The Best Friends Animal Society took a unique approach to their annual report. Using Adobe Spark, they created a unique and responsive report that is a joy to scroll through. Besides the adorable photos of animals they've helped, the Best Friends Animal Society also included icons, quotes, and bulleted lists that guide the reader through the information. Because of its interactivity and simple organizational style, this annual report is definitely an annual report top dog.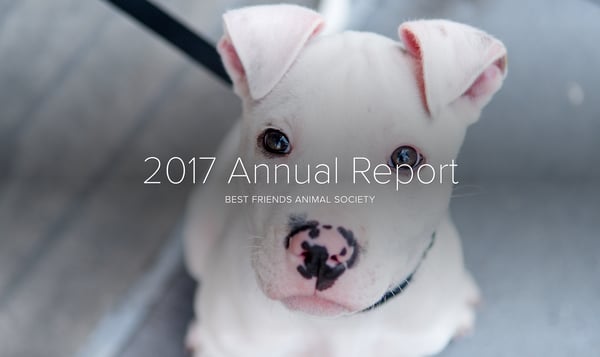 Photo courtesy of Best Friends Animal Society.

Like the Best Friends Animal Society, Capital Partners for Education created a responsive, online annual report. This report incorporates video and animation along with impressive statistics about education and mentoring. As readers scroll through the report, they are guided through the 2017 story of Capital Partners for Education. It's easy to see just how much of an impact this nonprofit has made.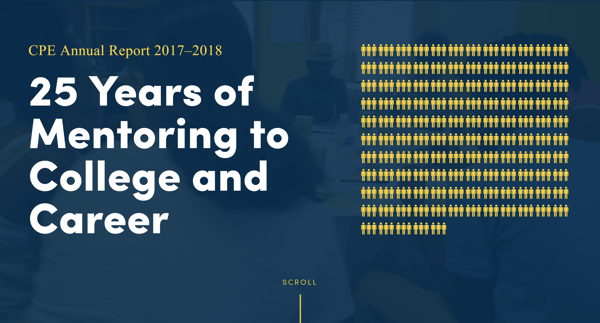 Photo courtesy of Capital Partners for Education.
Seattle's Union Gospel Mission has many different programs. To highlight their impact, they use in-depth case studies of people their nonprofit has helped. These stories are accompanied by stunning portrait photography and snapshots of the city itself. This nonprofit annual report makes it obvious that Seattle's Union Gospel Mission has a personal effect on the community it serves.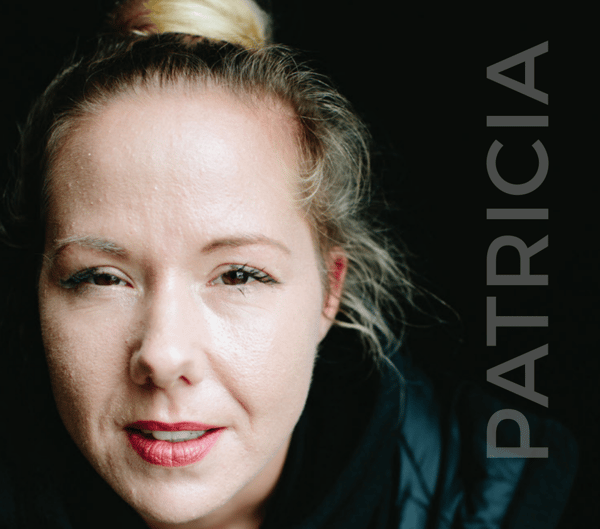 Photo courtesy of Seattle's Union Gospel Mission.
The Partners in Health 2017 annual report handles heavy subjects with positivity and grace. Bright colors photos with example of the good work PIH is doing show potential donors exactly how this nonprofit fulfills a need. Personal language (like in the example below) also emphasizes the role of donors in the ability of this nonprofit it make a difference.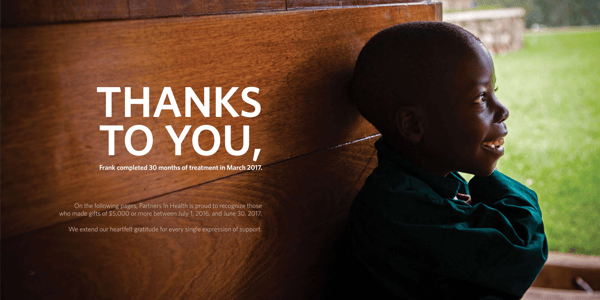 Photo courtesy of Partners In Health.
If you're looking for more annual report inspiration, check out our picks for top nonprofit annual reports in 2016.